Re: Happy Canyon
---
[ Follow Ups ] [ Death Valley Talk - Archive Set 1 ] [ FAQ ]
---
Posted by Tumbleweed on September 11, 2001 at 06:46:27:
In Reply to: Happy Canyon posted by outthereguy on September 10, 2001 at 15:47:41: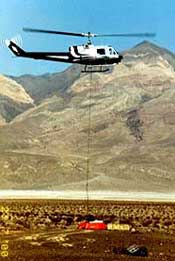 I just remember it was hot! I has hauling water for the helicopters. Seems like there was a rumor that one cabin was destroyed but I'm really not sure.


---
---