New toy for GPS tracks from Death Valley
---
[ Follow Ups ] [ Death Valley Talk - Archive Set 4 ] [ FAQ ]
---
Posted by Andy R. on April 01, 2003 at 19:43:28: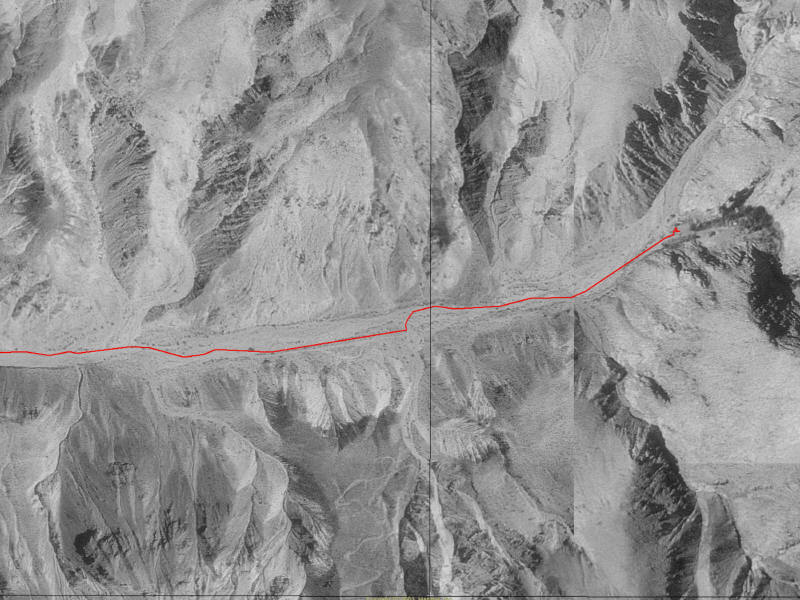 I just picked up a copy of Maptech's Terrain Navigator Pro. The really neat feature is the ability to take your GPS track and overlay it on a USGS Digital Orthographic Quad (DOQ). Now, not only can you see where you've been on a Topo map, you can use the DOQ to see an aerial picture of where you went.
Here's an example from Jail Canyon.

---
---
---
[ Follow Ups ] [ Death Valley Talk - Archive Set 4 ] [ FAQ ]